Flowers – A meaningful gift, an ideal way to express your feelings to your loved ones. Hanoi fresh flower shop: If you are looking for a reliable florist to order flowers, Love Arts flower shop is a perfect choice for you.
Love Arts Flowers – Fresh, eye-catching and meaningful flowers
Love Arts Flowers has always focused on the quality and freshness of our products. As one of the fresh flower shops in Hanoi, we carefully select flowers from gardeners in Da Lat and reputable flower suppliers in Hanoi. Therefore, the flowers delivered to customers are always fresh, beautiful and can even stay fresh for a few days later.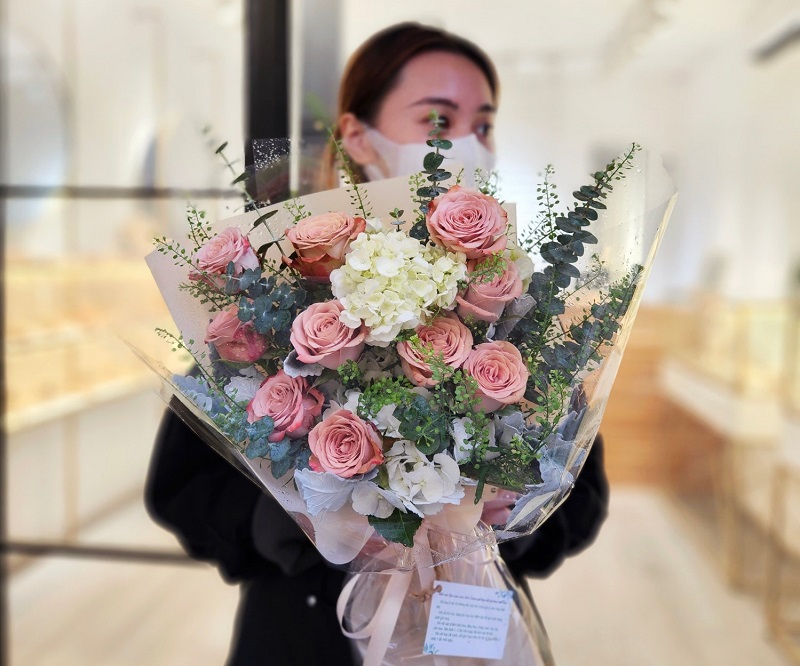 All staff are professional, certified florists. Hanoi fresh flower shop: We are constantly learning and creating attractive and unique flower products. Besides, the flower shop will collect the needs of customers to design the bouquet more delicate and meaningful.
Many choices according to customer needs
It will be difficult to find a fresh flower shop in Hanoi that has a variety of flower samples as Love Arts FLowers
· Flowers for opening party, birthday, housewarming, anniversary
· Flowers for special days like Valentine's Day, International Women's Day, Vietnamese Women's Day
· Wedding flowers for the bride, wedding decoration, car decoration
· Luxurious vases on the table, unique and eye-catching fresh flower accessories.
· Full range of flower bouquets, flower baskets, giant flower bouquets…etc
Delivery of flowers on time, good price, many attractive offers
Love Arts Flowers is a Hanoi flower shop that delivers flowers very quickly. Depending on the address in Hanoi, the shop will deliver flowers from 45 to 60 minutes. Therefore, this is the ideal florist if you need flowers quickly in urgent situations. In order for all flower-giving plans to go as planned, fresh flowers are delivered on time without regrets.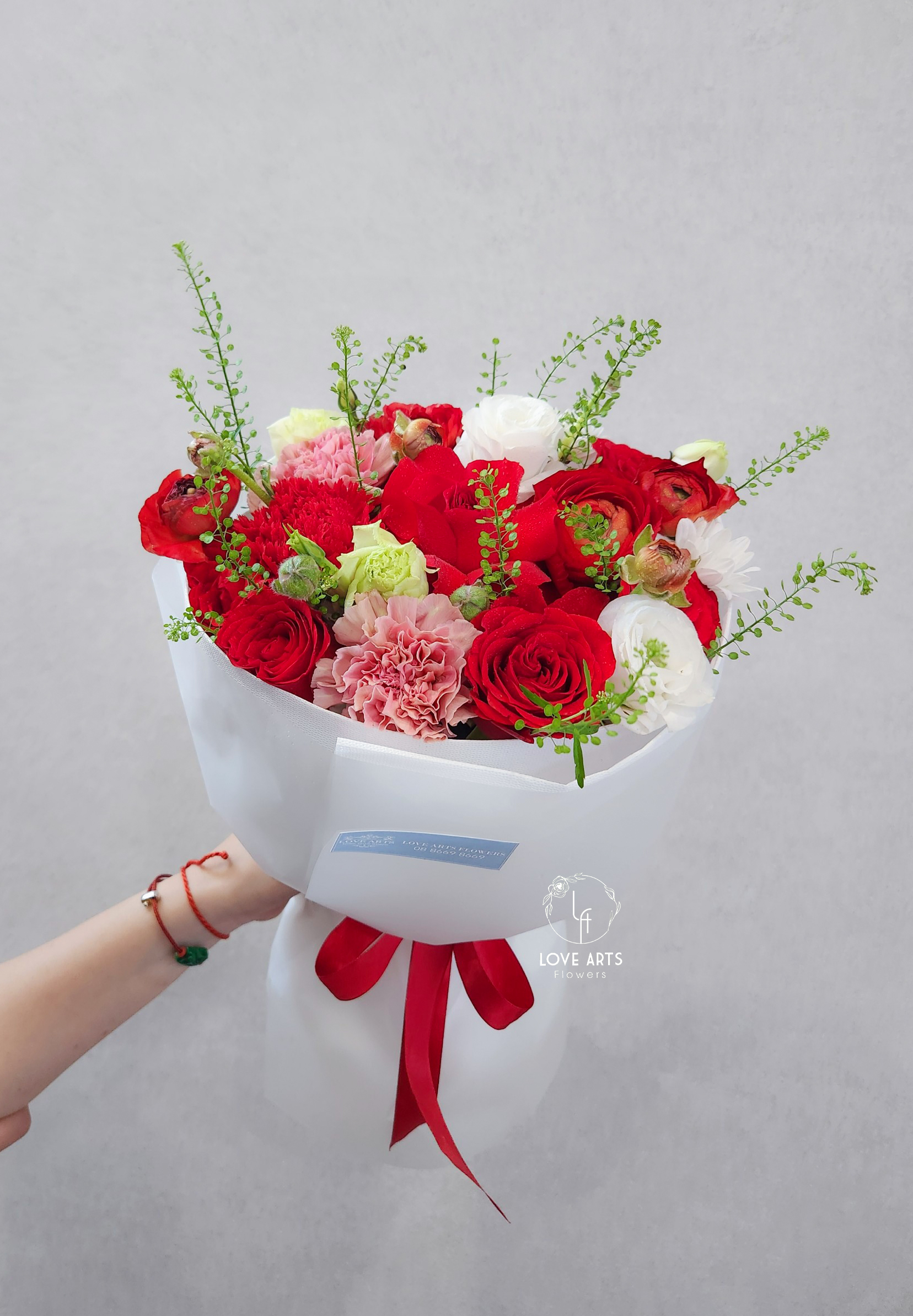 Deliver flowers from 45 to 60 minutes in Hanoi
Besides, Love Arts Flowers products are also very affordable. From 299,000 VND, you get a beautiful and meaningful bouquet of flowers to express your feelings and affection for your loved one. We also attach cards for all products for you to write messages.
Dedicated advice, attentive service, convenient flower ordering
The staff of Love Arts Flowers are always enthusiastic to respond to all customer inquiries and assist customers in choosing suitable products, designing fresh flowers as required. Hanoi fresh flower shop: In particular, customers can easily order flowers conveniently through many different ways, saving time, travel costs and effort.
How to order :
• Option 1: Buy directly at Love Arts' store at number 56/4 Dang Van Ngu, Dong Da
• Option 2: Call or text zalo via hotline: 08 8669 8669
• Method 3: Message to FanPage: https://www.facebook.com/lovearts.vn
• Method 4: Access the website: https://lovearts.vn/
Customer information is protected.
Hanoi fresh flower shop Love Arts Flowers is committed to keeping all customer information confidential in all situations. Personal information such as name, phone number, address will never be exposed. You will not be disturbed or used personal information for illegal purposes.
We guarantee you will be completely satisfied and assured when ordering flowers
For more information and to order flowers, please contact:
Hanoi Flower Shop – Love Arts Flower
Address: No. 56 Lane 4 Dang Van Ngu, Dong Da District, Hanoi
Hotline: 08 8669 8669
Website: https://lovearts.vn/